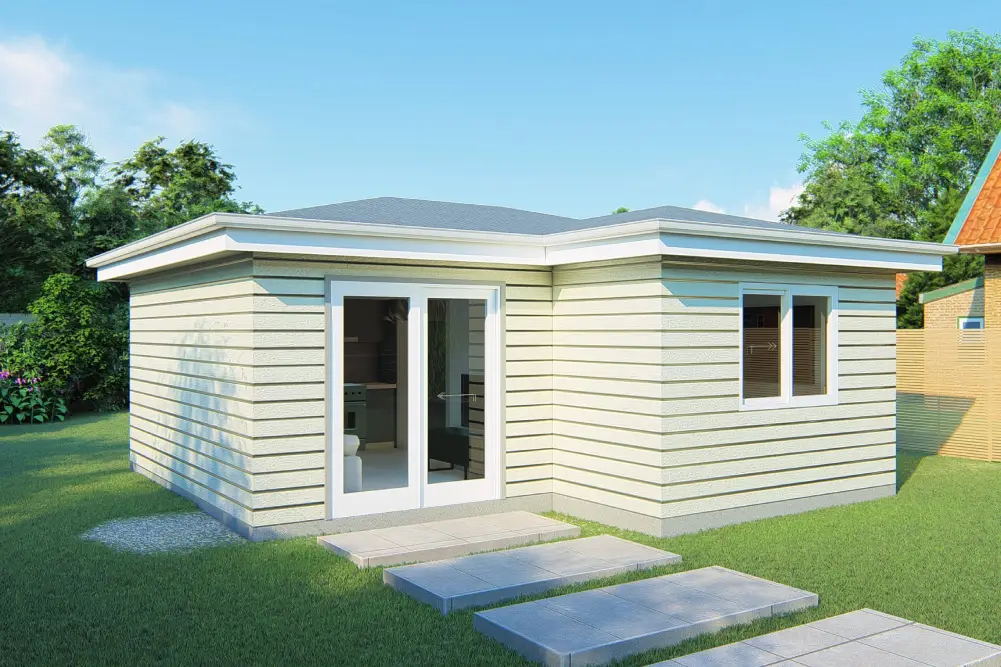 Your frequently asked granny flat questions
You may have heard about the rise of granny flats in Aussie backyards. But what are they and how can you get involved? We answer all your burning questions.
We thrive on a challenge, from multi generation living to investments, we can tailor to your
needs. We understand that everyone's wants are different and that's why we can customise an
option to suit you.
Do I have enough room for a granny flat?
We have many granny flat designs that will fit just about any block size, whether you are looking for a teen space, a pool house, or extra room for extended family members. We have designs that range from 40 to 70 square metres in size. We can also create custom designs for you and your block.
Do you do free site visits?
Although we offer site visits for free, we encourage you to visit our showroom to speak with one of our designers. By doing this, we can better understand you needs and plan for the site visit.
Am I able to customise a design?
Yes, we encourage you to custom design your building, that way you get exactly what you want. We also have a range of our own designs that you can choose from.
How long will it take and what does it cost?
Each design and build are unique. We tailor each granny flat to suit your needs and your block. Once you have sat down with your consultant, chosen a design for your block, and gone through the finer details, you will be provided with more accurate details on costing a timeframe.
Will my home meet the new energy efficiency laws?
Yes, all our homes comply with Federal, State, and Local required energy efficiency standards. 
I'm ready to start the process. What documentation do I need?
None! Contact us now or pop into our showroom and let's start the process.
Do I need to gain building approval from my Council/Shire?
Yes, this is something Superior Choice Granny Flats will take care of, ensuring all Council approvals are managed efficiently.
Do I get a warranty with my new home?
Superior Choice Granny Flats provide a twelve-month defect period and a seven-year structural warranty on every build.
My block shape is irregular – is it still possible to build a granny flat?
Yes, we offer custom design granny flats to suit your lifestyle needs and block requirements/shape. If you are unsure, our dedicated consultant will be able to visit your site and provide some more information.
Can I choose my exterior colours?
We offer custom design builds, so you can choose from our large colour range and style to suit.
Can I remove or relocate my granny flat?
Our granny flats are built on site, so they can't be moved. They are fixed, sturdy builds that will withstand weather conditions.
Do you offer a flat pack or kit home?
No, sorry, we don't offer this option.